Alexander Terris, DPM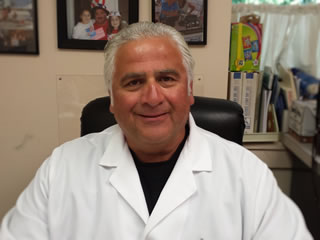 Dr. Terris is a native of Wilmington, Delaware and graduated from Archmere Academy. He went on to receive a Bachelor of Science degree from Widener University in 1983 and completed his medical education at Temple University School of Podiatric Medicine in 1987. Dr. Terris is Board Certified by the American Board of Foot and Ankle Surgery.
Dr. Terris is a member of the staff of Christiana Care Health System and is active in training the podiatric surgical residents. In the past, he was the Director of Podiatric Surgery at St. Francis Hospital from 1991-2008. He also was the past President of the Delaware Podiatric Medical Association.
Our office is conveniently located in Wilmington, DE 19810.